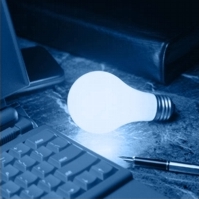 Given the rapid pace at which technology has evolved over the past couple of decades, it is not surprising that many companies struggle just to keep current. Leading organizations are now recognizing that it is better to entrust technology experts to do what they do best, rather than trying to run their business as well as keeping abreast with advances in software and internet technology.
Since 1999, Natura Solutions Inc. has planned, designed and implemented software solutions that not only met our clients' stringent needs, but consistently exceeded their expectations. Our impressive track record is the result of doing many things right. From engaging staff with strong technical knowledge and experience through to our unwavering committed to establishing long-term client partnerships and delivering highly robust solutions.
Our talented team of developers, led by Natural Solutions' owner and president Scott Sinclair, are experienced in a broad range of disciplines including:
• Web and E-Commerce Solutions
• Adabas/Natural Solutions

One of the things that sets Natura Solutions apart is our commitment to quality. We build systems that are meant to endure the test of time by recognizing that businesses must constantly evolve in order to thrive and systems must cater to the need for continual change without requiring extensive redesign. One of the ways we achieve this flexibility is by embracing an object-oriented methodology. We believe that software testing is not simply a phase that is performed at the end of a development project. Instead, quality assurance is an integral part of our development life cycle right from ensuring that the requirements are validated through to usability testing. Our goal is to detect errors as early in the development process as possible to ensure that new components are always layered upon a rock-solid foundation.

We are based in Kitchener Ontario, Canada where we serve a wide range of domestic and international clients. Our valued customers include Canada's Export Development Corporation, Sony Europe, Vale Inco of Brazil, SITA Switzerland, Mindcross Training and Consulting in the US and the Public Authority for Applied Education & Training in Kuwait City.
Despite our continued growth, we have not lost sight of our roots and what it takes to nurture success. That is an unwavering commitment to you, our client. So, whether you are looking to implement a small website or a large multi-platform or mainframe application, our mission is the same - to provide you with a high quality, state-of-the-art solution.