Web Development Services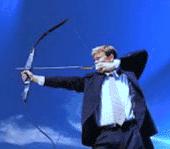 The capabilities of the web have evolved dramatically over the past decade.
In the early days, "being on the web" meant having a static web site and the capability to receive an email or an online form. Today, web development tools and technologies have advanced to the point where it is possible to deploy practically any software application on the web.
Having a web presence is much more than just having a nice looking website. No matter how great your site looks it won't do you any good if no one can find it. That's why SEO is a critical element of web building and a key focus of our firm.
Website speed is also a critical factor. Web visitors won't stick around waiting for a poky site. Search engines also consider speed as a ranking factor. This is why we always strive to make your site lightening fast.
Phone friendly websites are no longer an option as more and more people utilize mobile devices to search the web. All of the websites we develop are designed and built from the ground up to be highly usable on smart phones and other mobile devices.
Our team has a wealth of experience in all of these areas and would be pleased to help you with your web development requirements.
Building a website is a lot like building a house. In both cases it is necessary to organize a multitude of disciplines and skillsets towards a common goal. In both cases, it is very uncommon for any one individual to possess all of the required skills necessary to reach a high-quality outcome. Successful website projects involve:
Planning
understanding the client's business philosophy
establishing the purposes of the website
reviewing competitor's websites
identifying the desired style and page layout for the website
developing a blueprint for the structure and capabilities of the website
developing a list of keywords that are pertinent to the industry
determining an internet marketing strategy
selecting the images and photographs to be included in the site
writing the informational content (in most cases existing marketing materials must be re-worked)
Executing
developing the graphical elements of the website
developing the site according to the blueprint
optimizing the site for search engine placement when industry keywords are typed
ensuring that the client is satisfied with progress-to-date at selected milestones
making revisions to the site as requested by client
executing the internet marketing campaign
We have developed a team of designers, programmers and search engine specialists with all of the skills necessary to ensure that your website delivers the results you want.